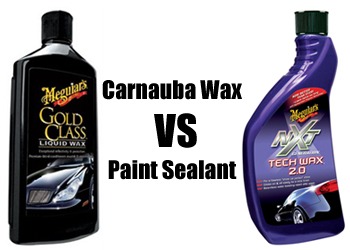 I've seen a lot of discussions about car wax vs paint sealant. Everybody wants to know what's the difference between the two? Which product offers better protection? What should you use?
In this article, I want to answer all of the questions above and tell you how to apply wax and sealant the correct way. Let's start by talking about how each of them works and what the pros and cons are.
Natural Car Wax (Carnauba Wax)
Natural car wax is made from substance called "Carnauba", that is why it is often referred to as Carnauba Wax. It comes from leaves of a tropical plant called Tree of Life, scientific name Copernicia cerifera, that is native to Brazil. The carnauba wax protects fronds of the palm from intense heat, humidity and repels the rain water directing it to the root of the plant. After harvesting the leaves and drying them off, special equipment is used to collect the wax.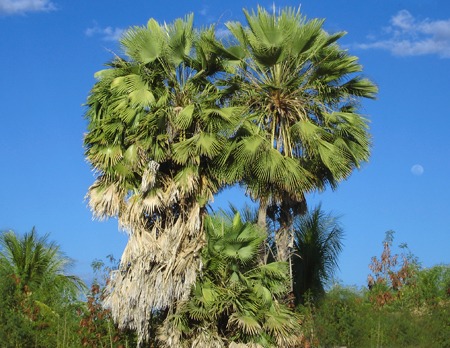 Naturally wax is rock hard and needs to be mixed in with other elements like oils, naphtha and petroleum distillates before it can be used on the car. Without those additional elements the wax is really unusable. Since only ⅓ of the pure wax is used in the car waxes, when you see bold advertisement saying "100% Carnauba Wax" on the package, it is referring to the quality of the wax used and not the product as a whole.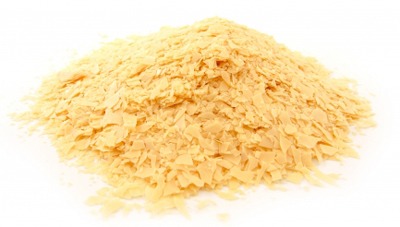 Wax is also graded based on its color, purity and origin. Plants from northern Brazil are considered to be the highest quality and produce most pure yellow wax that is used by many different industries. Carnauba wax comes in either paste or liquid form.
Pros: Carnauba wax is preferred by a lot of car enthusiasts because it gives paint deep, warm, rich shine and hides minor swirls. It brings out the color of the car giving it almost "three-dimensional" glow. It also capitalizes on its natural ability protecting car from heat, humidity, oxidation and UV rays. Natural wax will slow down the negative effect of environmental contaminants like bird droppings, toxic bugs, sap and etc. Because it sits on top of the paint instead of bonding with it like sealant, it doesn't require any curing time.
Cons: Wax is not as durable as synthetic waxes. Since natural wax sits on top of the paint, it will last only 4-6 weeks under ideal conditions. If you live in a hot humid climate, the Carnauba wax will last only a few weeks. It is also takes more time to apply.
Synthetic Car Wax (Paint Sealant)
Synthetic car wax, also known as paint sealant or paint protectant, is man-made product created in a laboratory out of thousands of synthetic particles. It does NOT contain any natural wax in it. That is where a lot of confusion arises. Why would something that doesn't have any wax in it have word "wax" on the label? The reason is – pure marketing. When a regular car owner walks into the store to buy products for washing and waxing his car, he is looking for a product called "car wash" and "car wax". Very simple. Most customers don't know the difference between natural wax and synthetic sealant. They just know they want to protect their car. Therefore, to avoid scaring and confusing customers, marketers use word "wax" as a part of the label.
The main difference between sealant and natural wax is the durability. Paint sealant last from 4-6 months protecting your paint from UV rays and contamination. For people who doesn't have time for detailing every month but still want to have paint protection, paint sealant is the way to go. It comes in a liquid form and is very easy to apply. This time-saving product is hard to beat when it comes to choosing paint protection for your vehicle.
Pros: Paint sealant forms a rigid shell around your paint giving it glossy, slick, showroom shine. It last much longer than natural wax,up to 4-6 months, and is much easier to apply. It is resistant to UV rays, salt, moister and contamination. I think this is a great choice for busy owners who don't have time for the upkeep each month.
Cons: Because sealant creates a bond with the car paint, it requires some curing time after application. Some car owners don't like the plastic, glass look and prefer rich deep shine of the carnauba wax.
Which Car Wax Is The Best?
When choosing between natural wax and synthetic paint sealant think what is more important for you, the deep shine but monthly upkeep or long durability but glassy finish. Both of the products provide great paint protection if applied on the regular basis.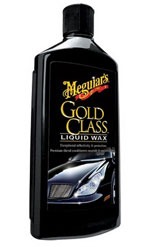 Some car enthusiasts refuse to choose between the two applying paint sealant first and topping it with a thin layer of natural wax. This way you get maximum protection and beautiful warm glow of the paint. And even if you don't re-apply Carnauba wax after 4 weeks, your car paint will be still be protected by the paint sealant.
Carnauba Wax
If you decided to go with a natural wax, one of the premium natural waxes that I absolutely love is Gold Class Carnauba Wax
by Meguiar's. It is inexpensive, made out of high quality wax and is very easy to apply.
This wax will give your paint mirror like shine and make your car look like brand new again while providing all-important protection. This product got great consumer reviews
and 4.5 out of 5 stars.
Paint Sealant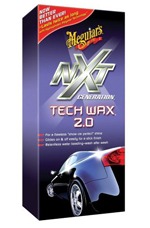 Going with a paint sealant will provide you with more durability than a natural wax. My all favorite is NXT Generation Tech Wax 2.0
made also by Meguiar's. This is a synthetic sealant that takes waxing to a completely a new level.
This product is extremely easy to apply and provides superior protection against corrosion, oxidation, UV rays and surface degradation. You can expect unbelievably deep, vibrant color and wet-look shine found in car showrooms.
Another thing that I like is that it will eliminate fine scratches and swirls from the surface. This product also got great reviews on Amazon.com
Over 70 consumers gave it 4 out of 5 stars.
Some consumers said it left the same warmth and silky smooth finish as Carnauba wax. The true secret is in added polish that makes this beautiful finish possible.
How To Apply Wax and Sealant
To get the best result, you should do some prep work before applying wax.
Step 1: Wash your vehicle with car soap. You can use any product. I usually use NXT Generation Car Wash by Meguiar's.
It is very gentle on the finish, doesn't strip off wax while washing off toughest dirt and road grime. I would not recommend using Dawn dish soap, because it will remove all the wax.
Step 2: Remove remaining contamination by using clay bar.
Step 3: Polishing your car before applying wax to remove fine scratches and swirls. It will even out the surface and give your car a nice shine.
Step 4: Apply wax. Apply a thin coat of wax or sealant using soft microfiber towel. Some car owners prefer to apply a sealant and top it with wax for maximum protection.
Step 5: You can use quick detailer to maintain the high gloss.
Meguiar's put a great 5-Step Paint Care Cycle Video
Throughout my tutorials, you've probably noticed that I use a lot of Meguiar's products. I don't intentionally try to use only their products. I just pick products that do an excellent job in my opinion and also are highly rated by other consumers. Please fill free to use any products you like. I am sure there are a lot of good products on the market that can do great job.
Let me know if you have any questions.
~Mike Davis
P.S. If you like this article, please help me promote it by clicking "Like" button below.