Most car scratches only go into the clear coat, but don't gouge into the paint layer.  These kind pf scratches can be caused by bushes, tree branches, keys and fingernails around the door handle, by drive-through car wash and etc. Light clear coat scratches can be easy fixed with some good quality rubbing compound. Medium to deep clear coat scratches require some sanding.
This blue-gray Pontiac had a medium clear coat scratched. To remove it, body shop would take the same steps I am outlining below. The whole repair should take you about 15 min.
Items You'll Need:
Wet/dry 2,000 grit sandpaper
Prep solvent – It removes oils, road grease, dirt, car wax, and other surface contaminates and also improves adhesion to the surface.
Meguiar's Ultimate Compound – You can use any rubbing compound you like, just make sure it is clear coat safe. Meguiar's Ultimate Compound is the best car scratch remover on the market when it comes to removing scratches. It removes light-to-deep clear coat scratches, swirl marks, stains, and heavy oxidation in just a few minutes. It's clear coat safe and inexpensive.  It is formulated to level imperfections and leave a smooth finish. You can use it by hand of with a polishing machine.
Applicator Pads – For applying rubbing compound, polish and wax.
Optional Items:
Note: When it comes to the car paint repair products, I use a lot of  Meguiar's products, because they always deliver high quality job, are very inexpensive and easy to use. But you can use any products you like. The only thing that I recommend is, if you are not sure how well different brand products work together, stick to one brand throughout the whole process. The same brand products specifically made  to work with each other, therefore you'll have better results.
Step 1: Wash and Dry your car
Use special auto detergent or dish soap to remove wax, oil and grease from the repair area. Follow it with prep solvent. It's very important to start with a clean area for successful paint repair. When done washing, dry completely with a soft towel or allow it to air dry.
Step 2: Sanding Clear Coat

Sand the scratch with wet/dry 2,000 grit sandpaper. I like using wet sanding more than dry sanding because it cuts faster. Soak sandpaper in cold water for 10 min. Spray the area with water and gently sand the scratch. Your goal is to even out the surface without sanding through the clear coat.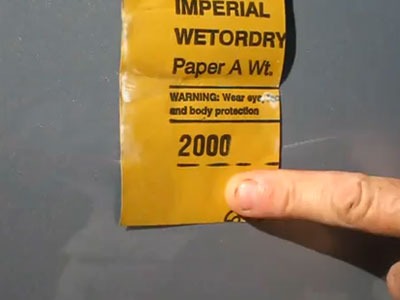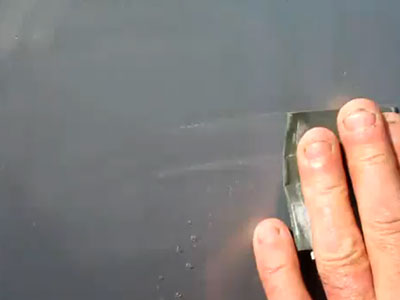 Remove dust after each round of sanding. Check with your fingers for smoothness. If you start seeing paint color on your sandpaper, that means you are sanding too much. White matter on the photo below looks like some kind of paste, but really it is just a dust from clear coat sanding mixed with water. It might take you few rounds of sanding and cleaning the area to get the surface even. After you are done sanding, clean the surface. Don't be concern about the area looking dull. Those sand scratches will be easily removed in the next step.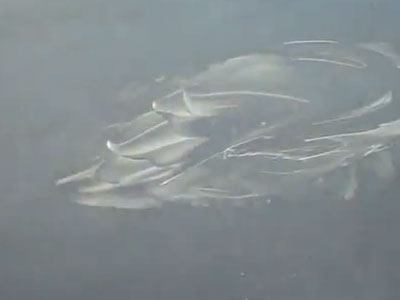 Step 2: Rubbing Compound

Use a rubbing compound to get rid of sand scratches. Apply a small amount of rubbing compound on a clean applicator pad. Rub over scratch using a firm circular motion until the rubbing compound is dry.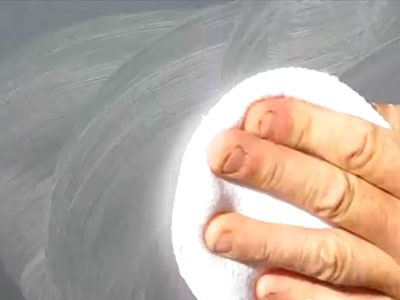 Step 3: Remove Residue
Remove remaining product with a clean microfiber cloth
using circular motion with a lot of pressure. Avoid using other materials such as bath towel, paper towel or wash cloth since they are too rough and might leave scratches on the clear coat.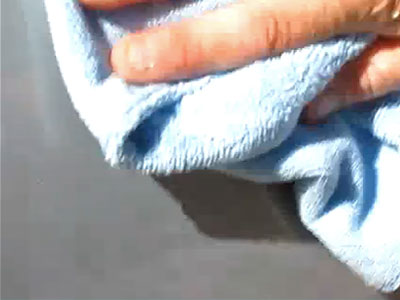 Step 4: Polish the Area
Now that the scratch is gone, the surface is a little dull. Use polishing compound to restore the shine. Apply a small amount of polishing compound to a clean microfiber pad and polish the area from 1 to 2 minutes with circular motions. This will restore the shine and provide paint protection.
Although polishing can be done by hand, you will get a better and faster result when using a buffing/polishing machine. I found a nice beginner dual action polisher on Amazon for a reasonable price that will give you amazing results.  Read great customer reivews it got.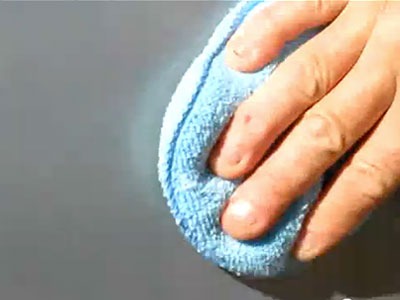 Step 5: Wax Your Car
You are almost done. Apply your favorite wax using a buffer or by hand.
Final Result:
You should have nice shiny surface free of scratches. Don't be surprised if the repair area look better than the rest of your car after all that polishing.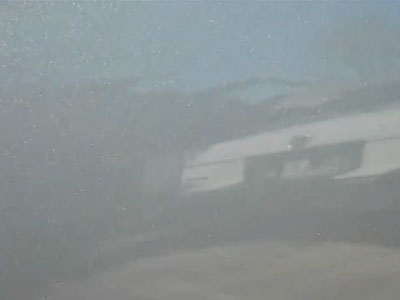 I always love to hear from you, so don't hesitate to leave your comments.
~Mike Davis
P.S. If you like this article, please help me promote it by clicking "Like" button below.