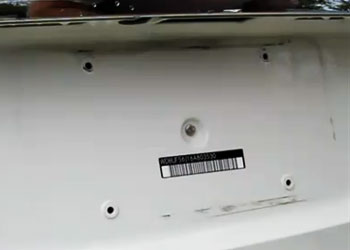 It is not surprising that license plates can cut into the clear coat and leave nasty deep scratches. That is what happened to this white Mercedes Benz. After the owner have removed the license plate, he saw deep clear coat  scratches. In today's post, I wanted to show you how you can repair it yourself.
The removal process involves some sanding, compounding, and polishing. No painting required. It should take you under an hour to fix. Start by getting all the materials first.
Items You Will Need:
Wet/dry 2,000 grit sandpaper
Prep solvent – It removes oils, road grease, dirt, car wax, and other surface contaminates and also improves adhesion to the surface.
Meguiar's Ultimate Compound – You can use any rubbing compound you like, just make sure it is clear coat safe. Meguiar's Ultimate Compound is the best car scratch remover I've ever tried. It removes light-to-deep clear coat scratches, swirl marks, stains, and heavy oxidation in just a few minutes. It's clear coat safe and inexpensive.
Optional Items:
Step 1: Wash the Area
Clean the area to be repaired with warm water and few drops of dish soap. Dry the area with microfiber towel.
Step 2: Sanding
In this step, you need to even out the surface by sanding down the scratches with wet/dry 2,000 grit sandpaper. Wet sanding works the best. Soak sandpaper in cold water for 10 min. You can add few drops of dish soap to the water to make it more slippery. Sand the scratches applying some pressure. Wash off the sandpaper after 3-4 sweeps.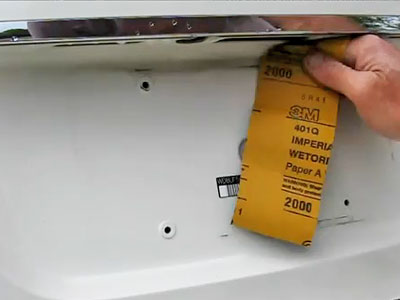 While your goal is to sand down the scratch so the surface is smooth to the touch, you don't want to sand too much. Keep checking the scratch with your fingers. After sanding, clean and dry the area.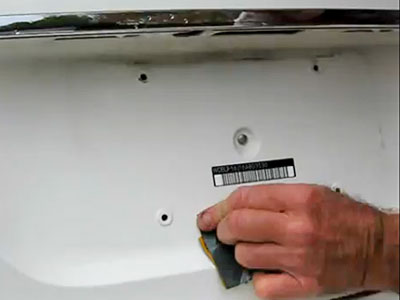 Step 3: Applying Rubbing Compound
It is a little hard to see from this picture, but after sanding the paint looks dull. To restore the finish, we use rubbing compound. Rubbing compound, sometimes called scratch remover, is used to remove scratches and swirl marks in the clear coat. You can rub it by hand or use a buffing machine.
Pick a shady spot. Full sun will make the surface hot and the compound will dry too fast. Apply few drops of rubbing compound into the application pad. Rub using circular motion until the paint is shiny again.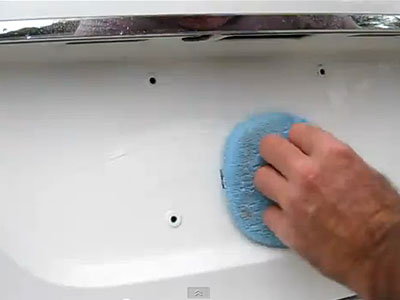 I you are using a machine, set it at 1,800 rpm. Keep moving the buffer to avoid paint burns. Wipe residue with microfiber cloth and check to see if sand scratches are still there. If they are, re-apply rubbing compound. I might take your a few rounds to restore the shine.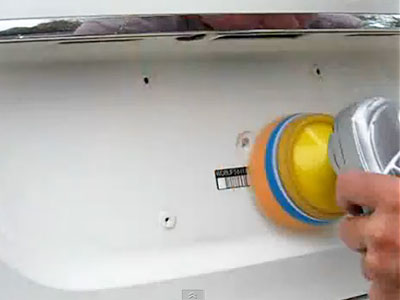 Step: Applying Polishing Compound
Polishing compound will give your car a showroom shine. Apply few drops to the applicator pad. Rub the surface until it is shiny. It can be done by hand or by polisher. If you are using a machine, set it for 1,000 rpm.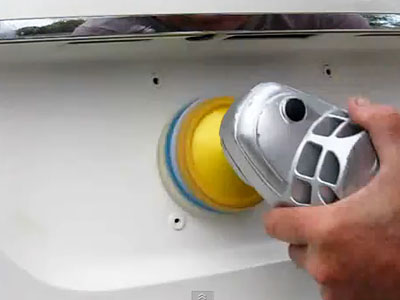 Remove the residue with microfiber towel.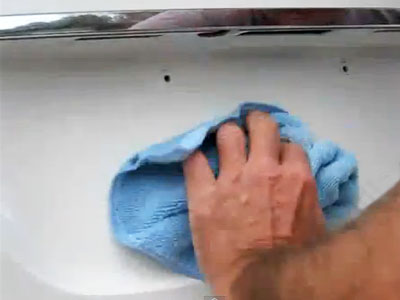 Step: Apply Wax
This is a last step. Apply your favorite wax to seal the repair.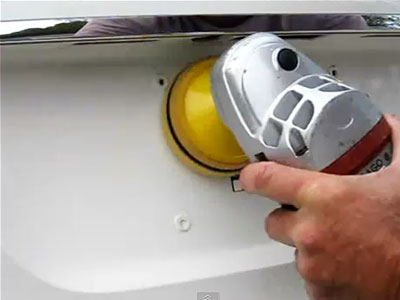 Final Result:
At the end, you should a shiny smooth surface with no scratches.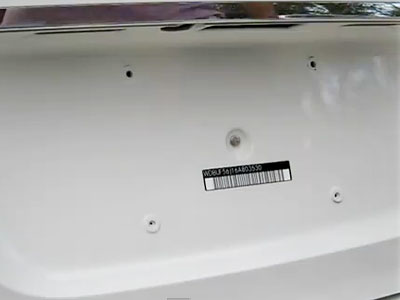 ~Mike Davis