The Basics of Car Paint Repair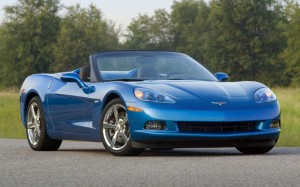 If you need to do a car paint repair and don't know where to start, you are in the right place. Here you will find step-by-step instructions on how to repair all kind of paint scratches and chips. I will also tell you what tools and products you need to make your car look like new again.
We all know that a small scratch can detract from a beautiful paint job, just as much as a bigger scratch. Paint scratches and dents are inevitable over the course of life of a car. Even if you bought a brand new vehicle and took good care of it, after a while it will get scratched from road debris, branches or little stones from the gravel driveway. If you've noticed new scratches or chips on your car, it is recommended to fix them right away. After some time, depending on how deep the scratch is, rust can set in, causing permanent damage.
Latest Articles
"What sandpaper grit should I use?" is one of the most popular questions on every auto forum. It is important to choosing the right sandpaper grit for each task to avoid paint damage. There are a lot of different contradictory information online that can be very confusing and overwhelming especially for beginners who have never […]
Latest Tutorials
"What sandpaper grit should I use?" is one of the most popular questions on every auto forum. It is important to choosing the right sandpaper grit for each task to avoid paint damage. There are a lot of different contradictory information online that can be very confusing and overwhelming especially for beginners who have never […]
It is not surprising that license plates can cut into the clear coat and leave nasty deep scratches. That is what happened to this white Mercedes Benz. After the owner have removed the license plate, he saw deep clear coat  scratches. In today's post, I wanted to show you how you can repair it yourself. […]
This Hyundai had deep clear coat  scratches. The owner of the car was very upset when he saw it after coming back from the mall. I looked like someone scratched the car with a key. Bodyshops told the owner it would cost anywhere from $250 to $450 to remove and they would keep the car […]
As you can see from the picture above, the scratch on this blue Volkswagen Passat was long and deep. Bodyshop wanted to charge the owner $450 for removing it. That is a lot of money for removing a clear coat scratch. In this post, I will show you how you can remove this scratch for […]
As you can see from the picture above, this black Cadillac CTS had a deep clear coat scratch. Bodyshops would charge you anywhere from $300 -$500 to remove it and you would be without a car for a few days. In this post I will show you how to remove this scratch in 5 easy […]
In this post I will show you how to remove a long deep clear coat starch from Toyota Tacoma. This kid of damage can be easily fixed by using sandpaper and rubbing compound. This will work only if paint is not damaged. If you can see a primer, the scratch is too deep and needs […]
This car had a small dent on the side. To repair something like this, will cost you hundreds of dollars at the bodyshop. Who has extra money in this economy? In this post, I will tell you how to do the same repair  for a fraction of the cost. All of my car paint repair […]
In this post I will show you how to repair deep bumper scratches on Porsche Cayenne. As you can see from the photo above, scratches went through the clear coat layers and paint layers, but didn't damage the primer. Although the damaged area looks  small, you will need to spray paint it to get an […]
This red Ford had a peeling paint on the spoiler. It was originally painted by a bodyshop which didn't do a very good job, but did charge hundreds of dollars for it. The paint starts to peel if cheap products or incorrect process was used. In this post, you will learn how to fix peeling […]
In this post I will show you how to spray paint a plastic bumper that was improperly painted by a local bodyshop.  After paying  hundreds of dollars to a bodyshop, you would think that the paint job would last. But it is not always the case. Not all bodyshops know what they are doing. Some […]